Mastering Work-Life Balance: Strategies for Personal and Professional Harmony
Mastering Work-Life Balance: Strategies for Personal and Professional Harmony
January 24, 2024 from 11:00 am - 12:00 pm ET 
Free virtual session, open to DPI affiliates
Join us for a dynamic Group Mentoring  session where affiliates will be able to connect with senior leaders from across government and Private Industry in order to gain new perspectives. Bring your most burning questions and connect with your colleagues!
Meet the Mentor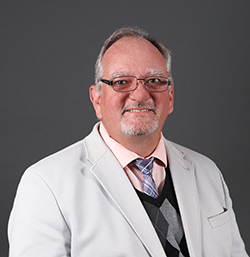 Len Bastien, Senior Assistant Deputy Minister and Special Advisor | Treasury Board of Canada Secretariat
Len Bastien grew up in Charlottetown, Prince Edward Island and received a Bachelor of Science from the University of Prince Edward Island in 1991. Most of his professional career has been spent in the information and telecommunication technology field. In the private sector, as Director of Consulting Services for Enterprise Outsourcing at CGI Ottawa, he was responsible for the overall management, growth and profitability of the Enterprise Outsourcing program.
In April 2007, Mr. Bastien joined the Federal Public Service, serving initially at National Defence as Director of the Information Management Service Transformation and then as Director General (DGIMST), leading the division in the strategy and planning for further discovery and alignment of a rationalized Defence IM/IT Program.
After a brief term as the Executive Director IT Infrastructure, Operations and Security, Department of Fisheries and Oceans, Mr. Bastien returned to National Defence in March 2011, where he was appointed Director General Information Management Technology (DGIMT). A year later he assumed the role of Assistant Deputy Minister (Information Management) and Chief Information Officer.
When
January 24th, 2024 from 11:00 AM to 12:00 PM